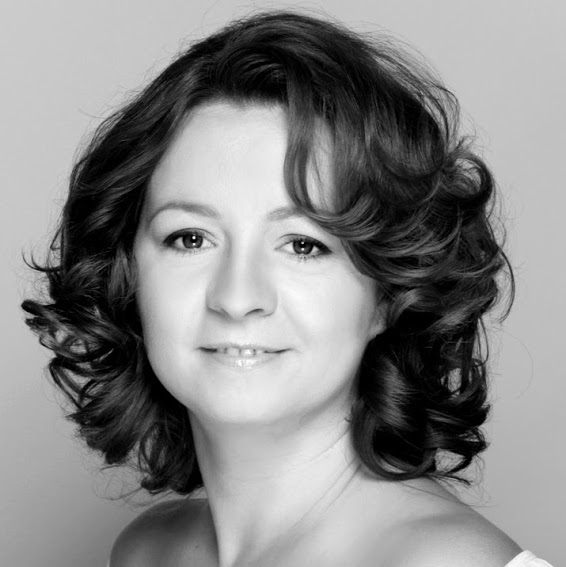 Alžbeta Bobáľová
from: language: Time spent with my students makes my life full of new experiences and situations, preventing me from getting stuck in a rut. Although working with children is my personal favourite, I enjoy teaching all students regardless of their age. I focus my lessons on spoken English and communication and I like to use my own original materials in my lessons, placing emphasis on active use of English based on my students' needs.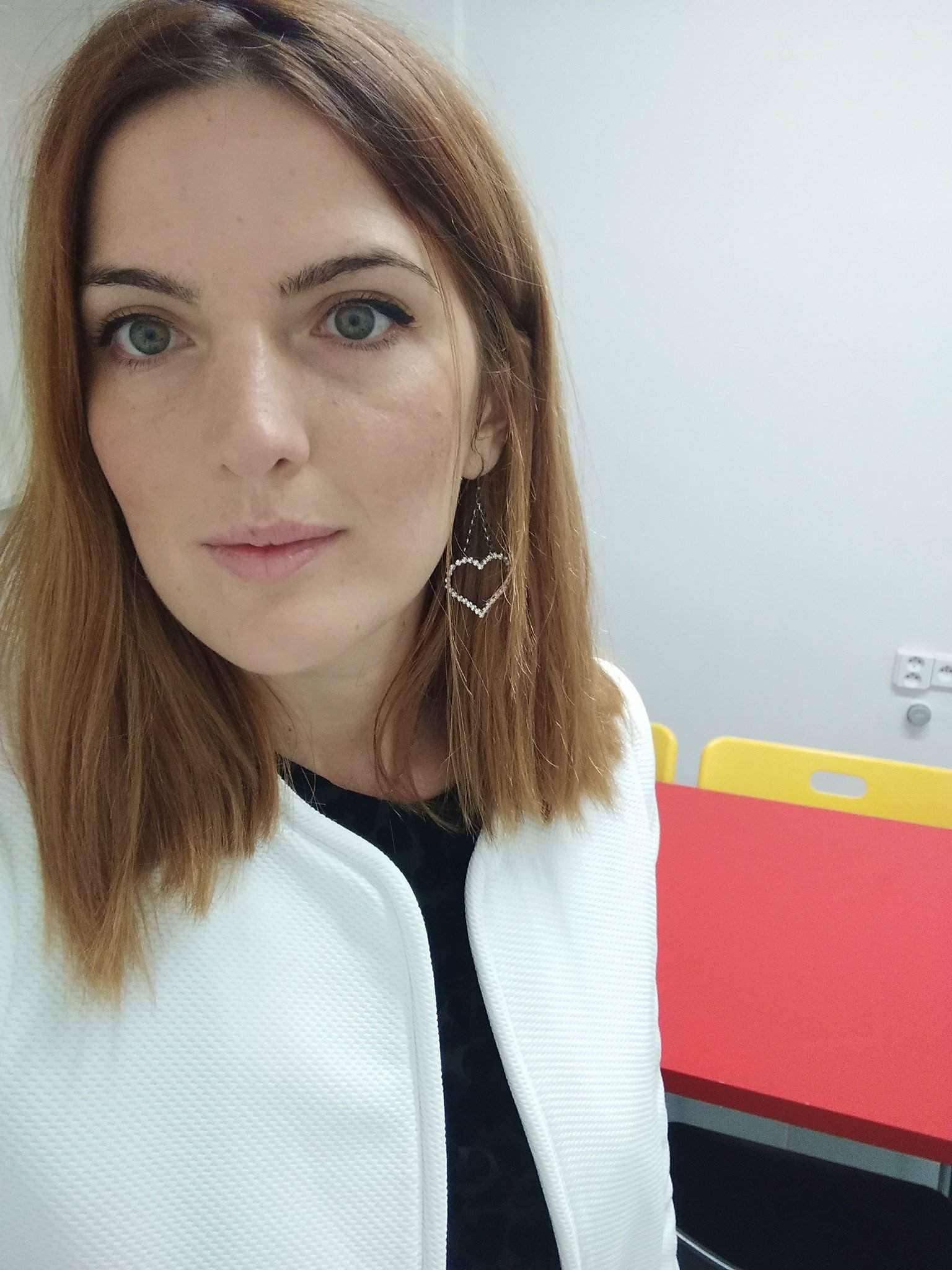 Erisilda Bulicko
from: language: I love teaching because, in my opinion, there should be no borders in culture. My students' progress makes me feel proud, and talking with them as if they were my fellow countrymen makes me feel happy. In my lessons, we play, learn and have fun. Music, riddles, articles and gestures will soon make you true Italians. :-)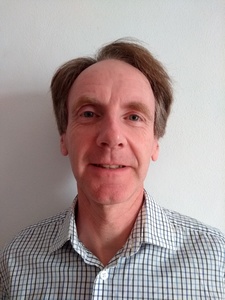 Guy Creasy
from: language: Teaching is a voyage in uncharted waters, where we are learning as we go. It's a voyage made by both teacher and student, very satisfying when you see the progress you have made. I like to get my students to talk as much as possible, to really use what they have learnt. I like to go through topics that interest the student and where possible use contemporary media sources to compliment the lesson.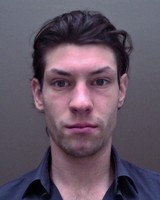 Christian Fascendini
from: language: Generally speaking, I like when people are motivated to learn and I'm grateful to help. Our communicative exchange tends to be very interesting and inspiring and I believe that spontaneous and adaptive lessons lead to more vivid memories. Therefore I let my students mostly find their way through classes by themselves and only guide where really necessary. I also try to present topics with a connection to the students, as there is simply much more to talk about then. (And then I hide some grammar in there. :-)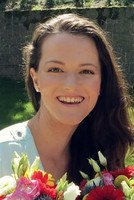 Lucie Janků
from: language: What I like about teaching the most is busting the myths of how difficult Czech is. :) I refuse to believe in 'no pain, no gain'. Instead, I see the teacher as a guide, assistant and support for students. In my lessons, students can discover grammar rules themselves through practical phrases and interesting texts. They deduct the meaning of words from context. We practise everything in a complex way, using it in conversation. I tailor lessons to the student's needs, which is why I like to use my own materials.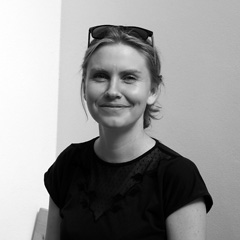 Olga Kopaczyk
from: language: As a teacher I enjoy the challenge that each student brings. I rarely follow just one book, but rather use a mix of many to make sure the topic/materials vary and interest both the student and me. I provide written feedback after each lesson. I'm eager to play by ear and respond to students' needs and questions on the spot; language is about having fun and finding practical solutions – not doing hours and hours of grammar! (Well... maybe sometimes.)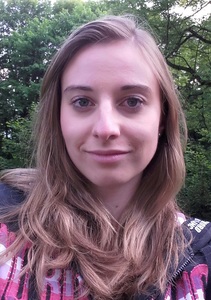 Andrea Lerchová
from: language: What I like about teaching the most is the fact that I can make someone's life richer and easier, just by helping them learn a foreign language. Personally, I think German is a beautiful language and teaching allows me to show this to the others, too. The most important thing to me is that my students can feel relaxed and ok about making mistakes in my lessons. I try to create a pleasant atmosphere when students are encouraged to take part in conversation or other activities. I also put a lot of emphasis on individual approach, everyone needs to practise something different: I try to tailor my lessons to each of them.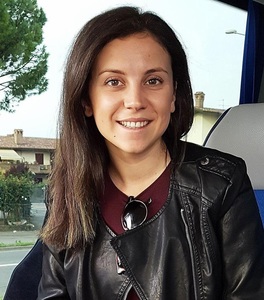 Arianna Lorenzi
from: language: I like teaching my language to anyone who needs it to communicate with the others or who studies it just for the joy of learning. The key, in my opinion, is the student's active participation, which is why I like to use games, videos and all the other activities which make learning more fun but effective.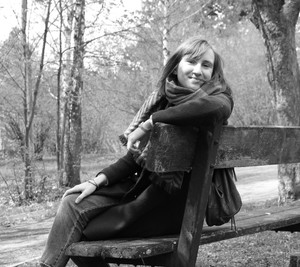 Eliška Pekárková
from: language: For me, teaching German means a very interesting and enriching experience. I try to make the most of student talking time so that we can watch their progress together. I'm happy to share my experience with living in a different country and apply my experience from work in a Czech-German environment. My lessons are based on conversation, grammar, facts about German-speaking countries and I also like to work with songs and films.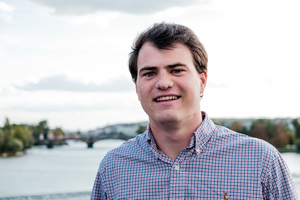 Ian Pope
from: language: I like teaching because it is a rewarding job. I get to help people learn something that they did not know before. I make my classes fun but also very engaging. My classes are filled with laughter because I think learning should be fun. I mostly create my own lessons specific to my students' wants and needs with the help from some other resources. I am here to help you learn English.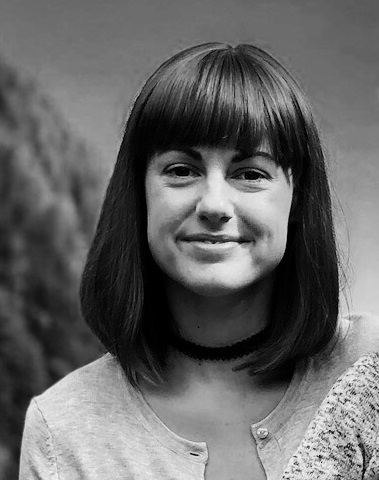 Lucie Richterová
from: language: The one thing I appreciate about teaching English is the variety it brings along. When teaching children, I love to discover new ways to make them feel enthusiastic about the language. My aim is for them to see our lesson as a time enjoyed together, not as an obligation, using books, games and topics interesting for them and close to their age as a means to achieve this goal. When teaching adults, I truly appreciate their dedication to find time to learn a new language; I strive to live up to their expectations through careful lesson planning and a variety of topics so that they are soon able to use English in their personal and professional lives.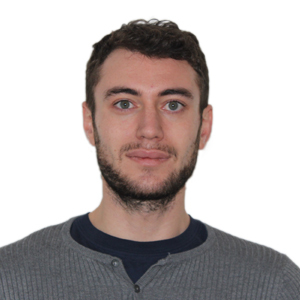 Marco Rizzi
from: language: I love teaching because it's a very interesting job which gives me the opportunity to meet many people and get to know different cultures. I like to teach using real-life situations, role-play, games and group activities, of course combined with some grammar. Another extremely important aspect to me is conversation. I often use a lot of pictures, flashcards and authentic material.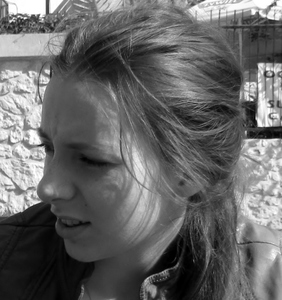 Hedvika Šatavová
from: language: What I enjoy the most about teaching is that each lesson is unique – an opening and closing night at the same time, with the differences between who's 'on the stage' and who's 'in the auditorium' fading away. And no matter how well prepared the lesson, both sides eventually have to improvise and play it by ear, just like in real life! It always makes me happy to see that I managed to wake up the joy of learning in my students, to see that the language is no more just a means to achieve something or a necessary evil for them. I also try to show my students that grammar is no bogey and in a clear context, they can not only understand it, but more importantly, be able to use it automatically. When I teach, I like to use video, songs, articles, cards or board games to break out of our routine, but primarily to help my students speak independently and think in the target language. However, I'm always ready to adapt the lesson content to particular needs and requirements.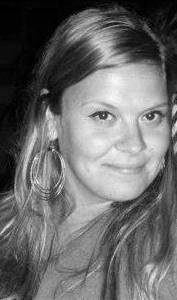 Míša Veliká
from: language: I'm happy to see that I can pass on my knowledge and to hear my students say they were able to get by when they needed to, or that a concept they couldn't grasp finally makes sense to them. I also enjoy meeting people from different walks of life and learning about lots of new facts and interesting stories. My lessons tend to be very conversation-based, I focus on useful vocabulary and practise grammar in a spoken form, not just filling in exercises. I tailor my lessons to my student's needs instead of blindly following a textbook. I have a lot of materials of my own and I like to use pictures, audio tracks, vocabulary cards or graded readers.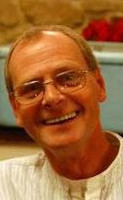 Peter Vincent
from: language: What I like about teaching is getting to meet a lot of different people and working with them on a one-to-one or small-group basis. That means I get to know my students quite well, which allows me to respond quickly and purposefully to their needs. I prefer to teach through conversation, using news articles taken from English sites. While I do teach from textbooks, I find that they can be quite limiting, especially for more advanced students. I do not like formal grammar teaching because English breaks its own rules so often. I prefer to teach a grammatical structure through speaking and usage in as many situations as possible – practice makes perfect!
and more…