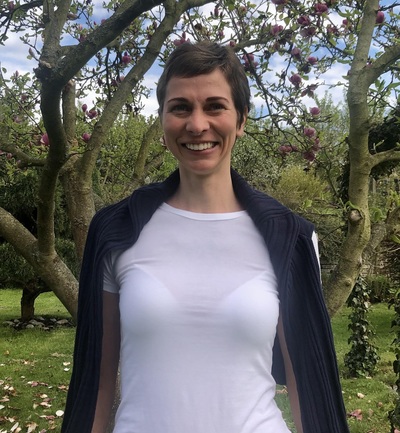 Tereza Andrijko
from: language: I enjoy teaching German because we can use the time spent with the student actively and without any pressure, busting the common belief that German is a hard and difficult language to learn. What I see in my students is a whole other story: the joy from what they've learnt, the flow they experience and the enthusiasm when they realise that German doesn't have to be a school-like lesson which you can't wait for to finish. While I tailor my approach to each of my students, I like to introduce new vocabulary and grammar in the course of the lesson and I always encourage students to speak as much as possible. I also like to pass on my years of experience with German-speaking people and my stays in Germany and Austria.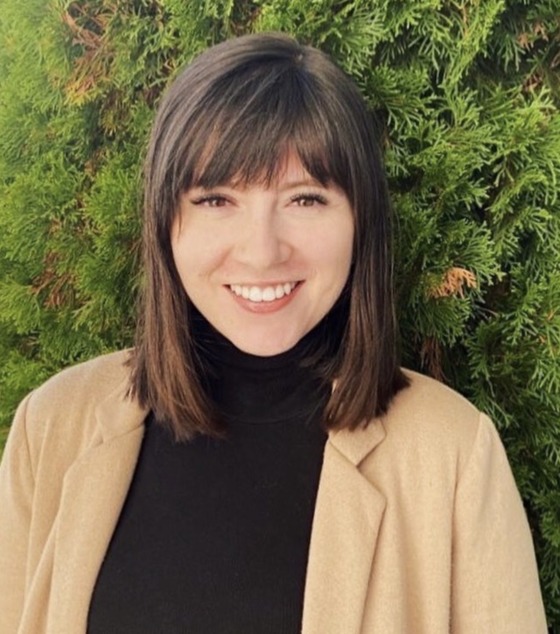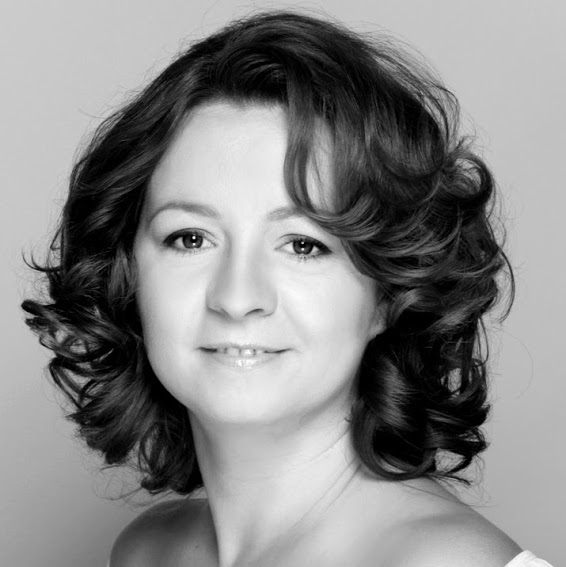 Alžbeta Bobáľová
from: language: Time spent with my students makes my life full of new experiences and situations, preventing me from getting stuck in a rut. Although working with children is my personal favourite, I enjoy teaching all students regardless of their age. I focus my lessons on spoken English and communication and I like to use my own original materials in my lessons, placing emphasis on active use of English based on my students' needs.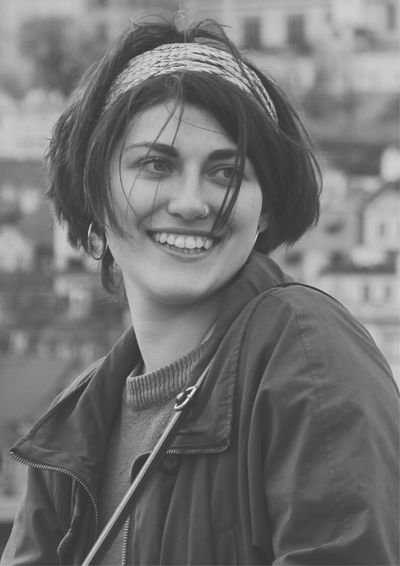 Alma Cammasa
from: language: I believe that the lesson should be about the student. They should be the protagonist of their own progress, with the teacher being the guide providing the tools and content necessary to extend their linguistic knowledge and abilities. My teaching goal is to make sure the student is in contact with the language from the very beginning. Using suitable prompts such as semi-authentic material and fun activities, I strive to create an environment that will put the student at ease, encouraging them to speak and gradually, discover the grammar and vocabulary structures. Although I usually use a single textbook as a reference point in my classes, I also love to bring in other material that the student might find fun, useful and interesting.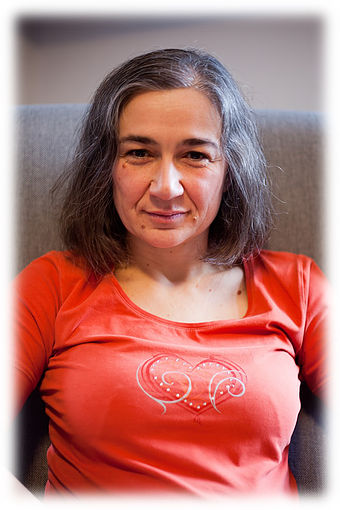 Fosca Di Gabriele
from: language: For me, teaching is the perfect moment to share my roots, my heart… and the sun of my country! I like to play games with my students, play the devil's advocate, and become a bit of an actress to provoke emotions that Italian can convey. We learn, laugh, and fall in love with this beautiful, lively language together.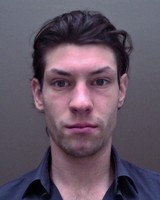 Christian Fascendini
from: language: Generally speaking, I like when people are motivated to learn and I'm grateful to help. Our communicative exchange tends to be very interesting and inspiring and I believe that spontaneous and adaptive lessons lead to more vivid memories. Therefore I let my students mostly find their way through classes by themselves and only guide where really necessary. I also try to present topics with a connection to the students, as there is simply much more to talk about then. (And then I hide some grammar in there. :-)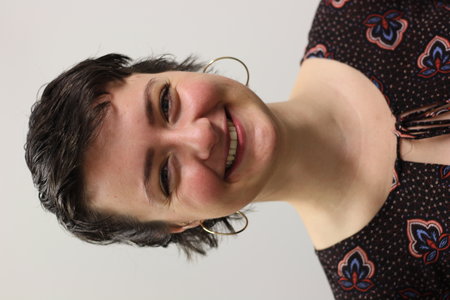 Nerissa Howard
from: language: I love teaching because I enjoy working with different groups of people and I like engaging students in a subject I love – learning! My teaching style is task-based and interactive. I use specific activities to guide student learning and class participation is at the heart of my lessons. I use a combination of digital materials (for example videos, TV shows, podcasts and music), usually underpinned by a textbook. The textbook guides the topic choice and the digital materials bring the topic to life!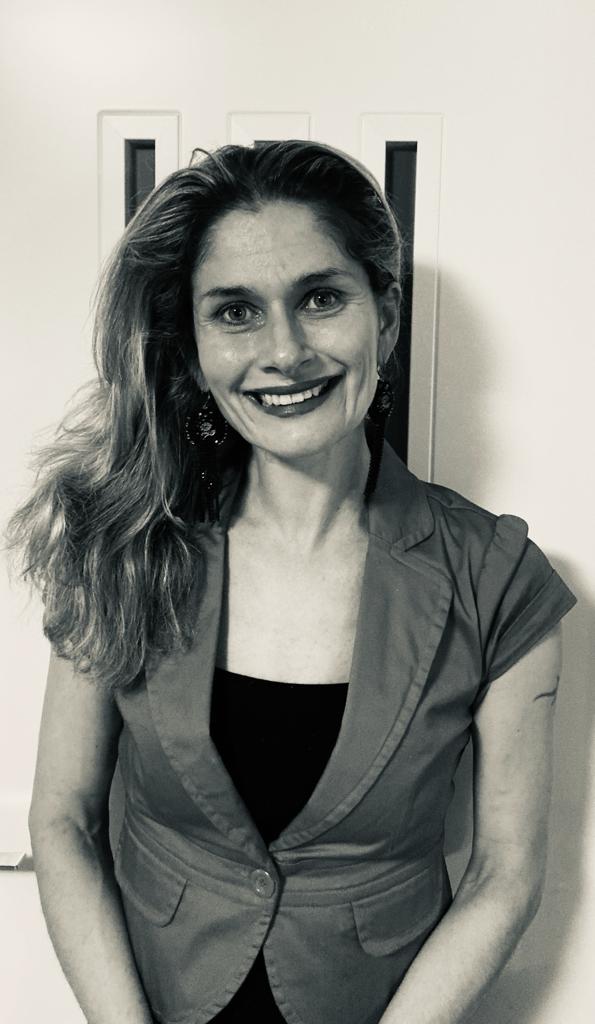 Milena Hrubá
from: language: Because we can enjoy making progress together! That's the main reason I like teaching. I like realistic and measurable goals. Let's celebrate your day-to-day successes together (when you get the hang of some grammar, or learn new vocabulary) and feel proud when you pass an exam or are able to get by abroad! I've met lots of great people thanks to German and English. The better I spoke, the more I could understand the others and they could understand me. My passion has always been German. They say it's a harsh language. Let's listen together to some texts. I'm sure you'll change your mind and you'll fall in love with the German regularity, just like me. I always teach with your goals in mind and in addition to textbooks, I also use authentic materials. I enjoy teaching children and adults alike. I admire children's natural and playful attitude, and with my adult students I enjoy discussing current affairs.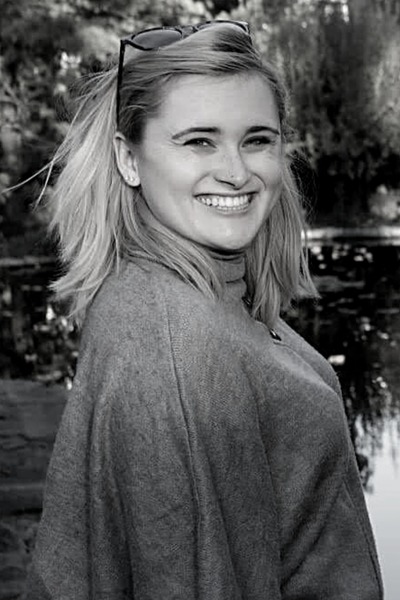 Lilianna Jandová
from: language: When I teach, I love to show my students that learning languages is not just about grammar charts: it can be fun! And what makes me happiest is seeing a student have a conversation using grammar that I taught them.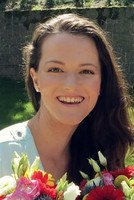 Lucie Janků
from: language: What I like about teaching the most is busting the myths of how difficult Czech is. :) I refuse to believe in 'no pain, no gain'. Instead, I see the teacher as a guide, assistant and support for students. In my lessons, students can discover grammar rules themselves through practical phrases and interesting texts. They deduct the meaning of words from context. We practise everything in a complex way, using it in conversation. I tailor lessons to the student's needs, which is why I like to use my own materials.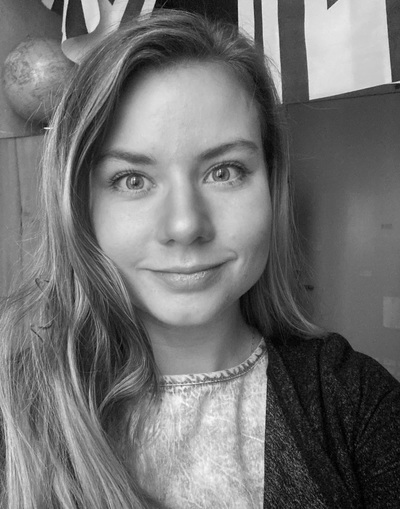 Kristina Kasalová
from: language: What I like about teaching German the most is the fact that I can meet a lot of new people, talk to them and show them that German is not as hard and unpleasant to hear as it might seem. I strive to create an atmosphere that makes the student confident to speak and not be afraid to make mistakes: because no mistakes mean no progress.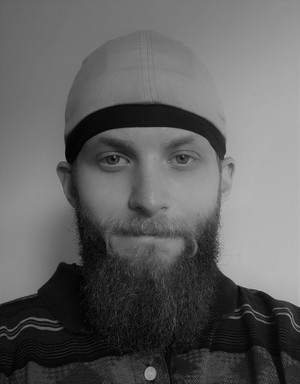 Miles Koblin
from: language: Besides some years in New Mexico and Massachusetts, I spent the majority of my childhood in Hawaii. I studied music in California before moving to the Czech Republic where I have been teaching Guitar and English for the past ten years in various regions and online. I love teaching English because it allows me to meet new people from all over the world, learn about their culture and have interesting conversations. I try to make my lessons fun and engaging while also challenging the students with critical thinking. Along with working through textbooks I make learning enjoyable with activities like roleplays, comedy, as well as stories, guessing games and sometimes helping the student create their own exercises.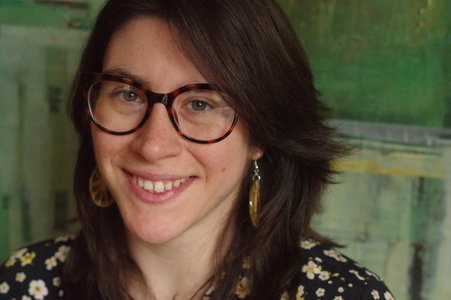 Elena Lecce
from: language: I've always loved being in touch with new cultures, so I started to spread a little bit of Italy in the world: first in Germany, then in the Czech Republic, where I found my love. From the moment I started teaching I realized that it would make an important part of my life: teaching for me is not just a job, but a sort of a gift, which leads you from your desk to completely different worlds. In every lesson I try to practise all the skills but I focus in particular on communication. I think that one of the keys to learning a language is revision! I usually spend 5 to 10 minutes revising new vocabulary. I tailor my classes to my students' interests and goals, using digital materials, songs and role-plays.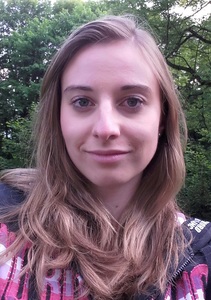 Andrea Lerchová
from: language: What I like about teaching the most is the fact that I can make someone's life richer and easier, just by helping them learn a foreign language. Personally, I think German is a beautiful language and teaching allows me to show this to the others, too. The most important thing to me is that my students can feel relaxed and ok about making mistakes in my lessons. I try to create a pleasant atmosphere when students are encouraged to take part in conversation or other activities. I also put a lot of emphasis on individual approach, everyone needs to practise something different: I try to tailor my lessons to each of them.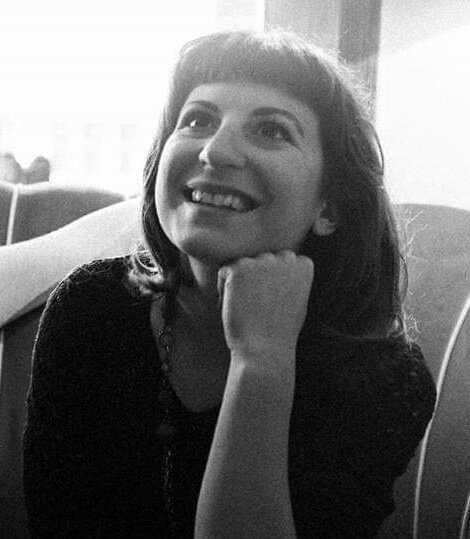 Francesca Lo Giudice
from: language: I love teaching because it means constant sharing: as a teacher, I guide my students along their language path and at the same time I keep learning from them because everyone brings a bit of their uniqueness to each lesson. I like to be interdisciplinary in my teaching style, combining what I've learned from the theatre with more classical methods. My passion are games: it's an incredibly efficient learning tool that works with all ages! I try to stay up to date with new teaching methods and include them into the material that I use.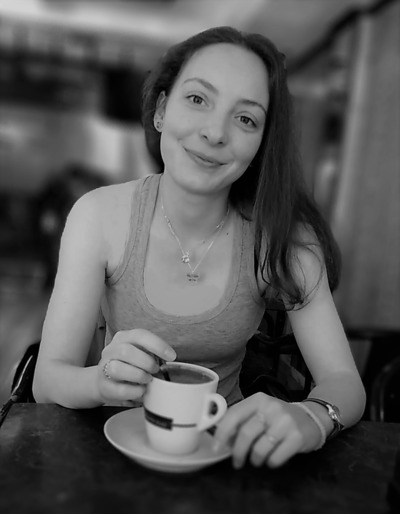 Zuzana Martincová
from: language: Teaching languages is a pleasure. Languages have fascinated me and have become my long-term pastime since I was a child. What I like the most about teaching is the great feeling you get when you see your student make a progress from one lesson to another, learning something new and standing on their own two feet. :-) A smile makes everything better, so in my lessons I always smile in abundance to create a friendly, easy-going atmosphere. I like to use different materials, but the thing we'll focus on the most will be speaking so that you get the hang of the language with all its peculiarities. So breathe, smile & go for it!
Jozef Moravský
from: language: When your student looks forward to meeting you, when they want to share what they've heard and learnt, that they understood an Italian movie, that they really saw, heard and actually used the phrases from our lessons when they went to Italy, that's the best feedback for me and that's what makes me enjoy teaching. I try to make my lessons anything but tedious work that students have enough of in their lives anyway. Students often go to lessons to bring variety to their everyday life, so we spice up our lessons with games, role-plays and fun facts about the Italian culture. And when it inevitably comes to grammar, did you know that there are a number of ways to make it fun, too?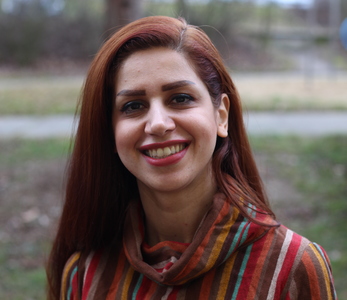 Arezoo Nasiri
from: language: I perceive teaching as a win-win situation and this is what I'm fascinated by most. On the one hand, I guide my students towards their language-learning goals. On the other hand, as a lifelong learner, I get to evolve in the process of planning, delivering and reflecting. I prefer the type of teaching based on tasks tailor-made for the students, enabling them to develop both accuracy and fluency. To achieve this, I expose my learners to real world English by using authentic resources such as videos, podcasts and songs, allowing them to communicate actively and extensively. Besides, I do my best to be a careful observer and encourage my students to notice and address areas that need improvement.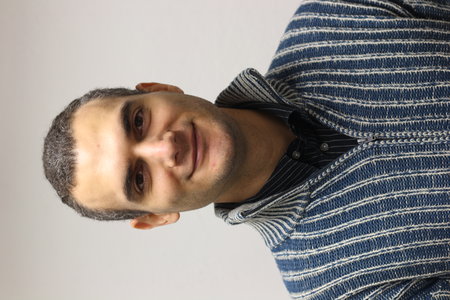 Alessandro Parise
from: language: As a teacher, I'm happiest when I see my students' knowledge grow and when I know that doing this, I'm helping them understand life and the world. What I like the best is the challenge that lies in finding the best path to communicate what I learnt myself, because building the right connections with a student's interests often leads to much better remembering. For me, teaching means finding what my students are passionate about, showing them a goal and accompanying them on their way towards the goal. That's why I like to spice up my lessons with anything the students are keen on: art, cinema, music, nature, … Given my educational background, I love using history and literature topics, so I like to use pictures or videos related to culture to trigger conversation.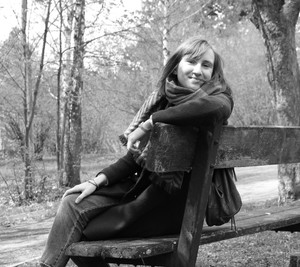 Eliška Pekárková
from: language: For me, teaching German means a very interesting and enriching experience. I try to make the most of student talking time so that we can watch their progress together. I'm happy to share my experience with living in a different country and apply my experience from work in a Czech-German environment. My lessons are based on conversation, grammar, facts about German-speaking countries and I also like to work with songs and films.
Míša Polashek
from: language: I really enjoy teaching, preferably without a textbook. Playing games and moving around a bit in lessons with the youngest students always makes my heart smile. I like to travel, meet new people, read, experiment with essential oils and do craft activities with my son. <3
Ondra Stejskal
from: language: I teach because it makes sense to me and I like to pass on my modest knowledge and experience to other people. Every lesson is a little personal challenge to me because it makes me to leave my comfort zone – and that's another reason I teach. I'm not a fan of classic textbooks and grammar rote learning. Instead, I like to focus on the student's interests and work on topics they'd prefer to discuss. That can help them get better at speaking and become more confident. In my lessons, I use a lot of videos, music, sometimes flashcards and I do ask a lot: I want to know the answers to everything and I love debates! :) I prefer informal settings and a friendly approach to my students.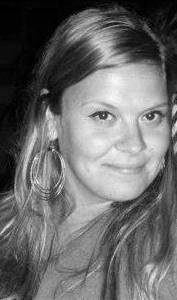 Míša Veliká
from: language: I'm happy to see that I can pass on my knowledge and to hear my students say they were able to get by when they needed to, or that a concept they couldn't grasp finally makes sense to them. I also enjoy meeting people from different walks of life and learning about lots of new facts and interesting stories. My lessons tend to be very conversation-based, I focus on useful vocabulary and practise grammar in a spoken form, not just filling in exercises. I tailor my lessons to my student's needs instead of blindly following a textbook. I have a lot of materials of my own and I like to use pictures, audio tracks, vocabulary cards or graded readers.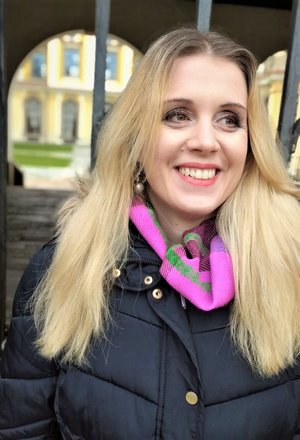 Tereza Warmanová Vožniaková
from: language: For me, teaching is a way to contribute to the individual, to the local community and to society. My personal teaching philosophy is to help others learn to communicate outside their country, broaden their horizons in new topics and, not least of all, contribute to their personal development.
and more…