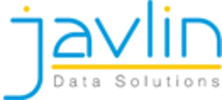 language:
focus:
Our company client Javlin, a.s. is a leading software development company, where everyday communication in English is crucial. We were faced up with the task of preparing their employees from a number of departments on the positions of technicians, consultants, project managers and assistants for a wide range of situations where they will have to use English: from day-to-day communication in the office to technical writing to high-level business meetings where every nuance makes a difference.
Our cooperation with Javlin started back in 2014 with two large language audits where we tested its employees' language skills in a complex manner and assessed whose level was adequate to their position and who needed to work on their skills. A number of one-to-one classes were opened following the audits.
As a large part of the IT company's clients, business partners and colleagues are based abroad, in particular in the USA and the UK, it frequently uses communication tools such as Skype or WebEx. This is reflected in their classes, as well: a certain number of lessons is taught on Skype every term. Students typically use these lessons to practise their telephone skills, but it has become a popular flexible option when the student or the teacher are really abroad but don't want to cancel the lesson.
As with other in-company classes, each course has its own tailor-made study plan where the student decided what they want to focus on in their lessons. Based on the student's entry level from the language audit and on the company's requirements, we also set goals to achieve incl. the expected time duration. Each student's progress is checked in regular mid- and end-of-term testing, the HR department is also sent monthly reports with an overview of language and material studied.
What the student says:

Romana Treybalová
'Giramondo language school runs English classes in our company that not only I, but also all my other colleagues are satisfied with. Specifically, my teacher Ivanka is just great and I would like to thank her for lessons which are always perfectly prepared and anything but boring.'
What the teacher says:

Ivana Kohlhammerová
'Lessons in Javlin always feel nice and friendly, especially thanks to the students' deep interest and effort. What's more, they are motivated not just by their work needs, but also by their own effort to master the language, which I greatly appreciate.'

language:
focus:
Mr Toman started studying with us in July 2013 after Giramondo was recommended to him. The first class he took with Giramondo was German, his entry level was intermediate (B1). He had studied German at primary and secondary school where he, as he says, felt to be a confident speaker – at least at B2. However, for the next eight years he spoke mainly English and quickly forgot most of his German. After he joined the international department of Renomia, a.s., he needed to refresh his German very quickly to be able to participate in business meetings on a sophisticated and professional level, adequate to his employer's profile.
That's why we divided the course into approx. six-month terms, at the beginning of each we always specified how we were going to work and regularly set goals, which Mr Toman managed to achieve in a relatively short time. When a several-day business trip to visit a London business partner was approaching, Mr Toman asked for an 8-week intensive course of business English to become fluent. In order to get used to different accents, the class was shared by two teachers: an American and a British. The desired goals were achieved once more and the business trip proved to be a success.
Nevertheless, the best reward for us was when Mr Toman emailed at the beginning of 2015 to say that his German was assessed to be advanced (C1) in an independent testing.
What the student says: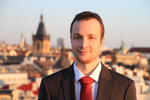 Vojtěch Toman
'I owe my relatively fast progress in particular to the teachers' active approach (and work outside lessons they set for me) and the dynamic selection of teachers – changes every half a year. As the purpose of the class was business language, I also appreciated being able to draw a lot of inspiration from the teachers' practical experience. I would like to thank Giramondo for the skills I gained. I recommend Giramondo language school not only for the professional approach of its founder Radka Malá.'
What the teacher says:

Christian Fascendini
'To teach Vojtěch feels mostly like an interesting conversation between two colleagues. I appreciate his interest in the language and his pushing mentality: moments when he surprises me with sophisticated, complex expressions, which make me aware of my limited use of words in everyday life, are actually not rare. The active and lively lessons just make me regret that we don't meet more often to stabilize the fast progress he makes on every lesson.'

language:
focus:
We have been teaching the employees of Safina, a.s. since the beginning of 2014. However, at the end of 2014 there were significant changes in the management which brought about the requirement to communicate in English on a daily basis. This resulted in 3-month intensive classes to prepare the employees for the change.
The intensive courses included one-to-one classes for two key employees of the company: Ms Lucie Svobodová, the head of HR, and Mr David Jirků, the head of operations I. The entry level of both students was intermediate, which meant they were able to get by in English quite well. What they needed was to be able to use fixed expressions and grammar structures automatically and generally become more confident in their speaking skills so that in business meetings they could focus entirely on the content, not the language itself.
In January 2015 there were demo lessons and as the students were very satisfied with the teacher, February 2015 marked the beginning of regular classes. The lessons took place every morning and the classes were shared by two teachers: a native speaker and a Czech teacher so that the students could benefit from the strengths of each – becoming more fluent in speaking as well as improving their grammar. For each course, a study plan tailored to the students' preferences and needs was created in advance; in addition to general and business English, the courses comprised e.g. HR topics or a mock tour of the company.
After the intensive courses finished in April 2015, the students thought they benefited from the lessons so much they decided to continue their classes in a less intensive arrangement.
What the students say: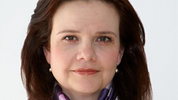 Lucie Svobodová
'What I appreciate the most about the class is the teacher's active approach and the choice of interesting topics.'

David Jirků
'Jaśmina is a great speaker who can explain the language well, her lessons are well-prepared: we always follow up on what's been covered earlier.'
What the teacher says:

Jaśmina Machlah
'Apart from being amazingly interesting people, Lucie's and David's active engagement as well as their willingness to learn assured their quick progress, made teaching seem effortless and extremely pleasant.'