Satisfaction guarantee: in the first half of 2023, 96% of our students were 'very satisfied' with our lessons. You will find some of our past students' testimonials on the independent website jazykovky.cz.
Try
a free demo lesson with our teachers yourself and become one of the satisfied students!
Below you can find reviews that our students sent directly to us: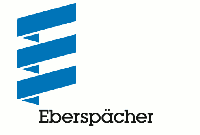 Velmi oceňujeme výbornou připravenost lektorky Radky Malé na každou hodinu. Její lekce jsou dynamické, mají strukturu,
… číst dále
Eberspächer Praha s.r.o.

K paní Malé chodím na angličtinu zhruba 4 roky a jsem velmi spokojen. Je vždy na hodinu perfektně připravena, její profesionalita
… číst dále
Miroslav Jiránek, Sales & Marketing Manager, 3M Česko s.r.o.